IP Office is the flagship Avaya solution for small and midsize enterprises. It's a highly modular hybrid solution that provides sophisticated real-time collaboration and unified communications for businesses ranging in size from 5 employees up to 3,000.
Overview
The Avaya IP Office™ Platform represents the core of a complete and powerful team and customer engagement solution specifically designed for small and midsize businesses.
IP Office delivers seamless voice, video, unified communications (including unified messaging, mobility, instant messaging, presence), audio, video, and web collaboration, as well as 3rd party desktop application integration like Outlook, Lync, and Salesforce.com.  With its ability to run inside a virtual machine, on a dedicated server or appliance, or in a mixed deployment environment, IP Office software offers flexibility and a cost-effective choice.
With over 1/2 a million systems shipped worldwide, IP Office is the leader in unified communications and real-time collaboration for small and midsize businesses.
IP Office
Unparalleled scale – up to 3,000 users on a single-site server or across 150 locations – all of which can have simultaneous access to the full UC capabilities
Flexible deployment options: On-premise, in the cloud, or hybrid
Flexible resiliency options including server and UC client failover and support for VMware High Availability. With the new release 10.1, resilience extends to a cloud to cloud, cloud to the premise, premise to cloud, in addition to the existing premise to premise resiliency.
Communications security measures including embedded encryption of signaling and voice traffic
Integration with industry-standard LDAP directories including Microsoft Active Directory (Server Edition and Select)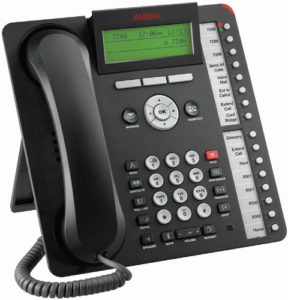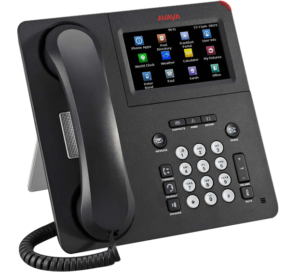 AVAYA IP OFFICE ESSENTIAL FEATURES
Mobile Twinning - Mobile phone call control feature that you can transfer calls back to the offi ce, can have one number application,  turn twinning on and off
One Main Equipment - Scalable and flexible from 2 to 384
Future Ready - Hybrid architecture allows digital, analogue, IP and SIP extensions along with PSTN, ISDN, H323 and SIP trunks to be connected to the system.
User and Group Announcements - Play a welcome courtesy message allowing you to prompt your callers that all agents are busy and will be with you shortly, then the caller is placed on hold hearing Company music and Professionally recorded audio can be uploaded to the system to play when callers hear these announcements. 
Voicemail - Every user gets a Voicemailbox with the system. They are given a mini Automated attendant with 3 options so the caller is given a few options on where they may want to redirect the call or leave a message. Professionally recorded audio can be uploaded to the system as a voicemail.
Automated Attendant - Personalised key press options, g. please press 1 for sales, press 2 for accounts and then the ability to queue these calls with a welcome greeting and after a period of time a comfort greeting.
Push Voicemail to Email - Receive SMTP voicemail to email messages with any compatible email.
Dial by name/extension - Easily reach the desired contact by typing name or extension on phone keypad.
Hot Desking - Allows any user/s logging in and out of any extension to keep their user profile (internal roaming).
Multi Adhoc Conferences - Connect multiple internal and external people together (2x Up to 64 participants MAX). Works on ISDN and SIP lines only*.
Multiple Music on Hold - Up to 4 different MOH sources (Great for multi tenanting for businesses).
Web Management - The system administrator has access to manage the whole system on line and the staff are given a portal to do some of their own administration like changing the call forwarding of the extension,
Call Monitoring/Coaching/Intrusion - Out of the box ability to monitor, coach or intrude on calls from a handset as a supervisor. Great for staff training and
Click to Call - Built in TAPI 1st party so you can dial from your contacts in Outlook or other TAPI enabled
Handsets - IP Office offers a traditional dual LED handset layout (Simple to use and easy to train new staff). Digital and IP phones same fixed button
External Output (Door Relay) - All IP Office control units are equipped with external door relay used to control up to two external
Headset Connections - Electronic Hook switches so there is no need for mechanical lifters (Sennheiser D10 with EHS CEHS-AV-04).
*Maximum of three participants when using conferencing on PSTN line