Hosted IP Phone
IP Phone uses a fully hosted cloud-based IP-PBX service, and delivered to Customers as an Over the Top (OTT) service via a customer supplied Third Party Internet connectivity or an TIG Telecom IPLine service.
IP Phone Voice services must be used in conjunction with the TIG Telecom provided handset. Requires a direct Ethernet cabling to each phone.
Requires a fixed broadband Internet connection with specific minimum requirements detailed later in this pack.
Hosted IP Phone Plans

Extra Packaging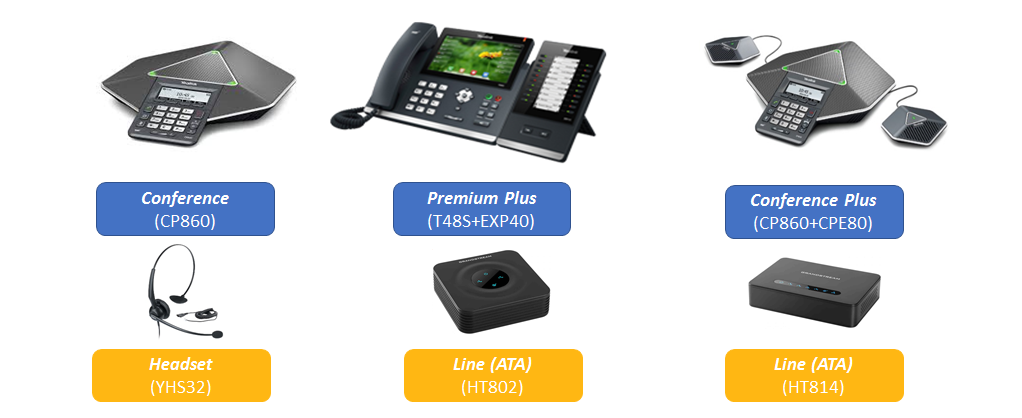 Hosted IP Phone Plans – Add-On features
Plan Add-On Features
Description
Included Customer features
•A Complimentary Hunt Group (minimum 3 users/plans must be purchased)

•A Complimentary Auto Attendant

Add-On Customer Level features

(Additional cost)

•Additional Hunt Group(s)

•Additional Auto Attendant(s)

•Queue(s)

•Additional DID Numbers (Singles or Number blocks) (10, 50, 100 Number blocks)

Add-On User/plan Features (Additional cost)
•Desktop App – Broadsoft UC One Communicator Desktop Application – N/A for Softphone plan

•Mobile App – Broadsoft UC One Communicator Mobile Application

•Call Queuing

•Receptionist App – Basic & Advanced – Broadsoft Receptionist

Application (Console)

•Headset  –  Yealink YHS32

Hosted IP Phone Telephony Features
Telephony Features

Call Forward – No Answer
Call Barring  – Outgoing Calling Plan
Sequential Ring
Call Forward – Busy
Anonymous Call Rejection
Call Forwarding Selective
Call Forward –  Always / Immediate
Automatic Call Back
Busy Lamp Field (Only on T48G & T42G)
Call Forward – Not Reachable
Do Not Disturb
Priority Alert
Call Waiting
Do Not Disturb Reminder
Speed Dial 8
3-way Call for all handsets

5-way call for conference handset

Remote Office
Shared Call Appearance 10+
Call Transfer
Basic Call Logs
Voicemail/Voicemail to Email
Calling Number Display – Incoming
Call Notify
Voice Messaging User
Calling Number Display – Outgoing
Simultaneous Ring
Music On Hold